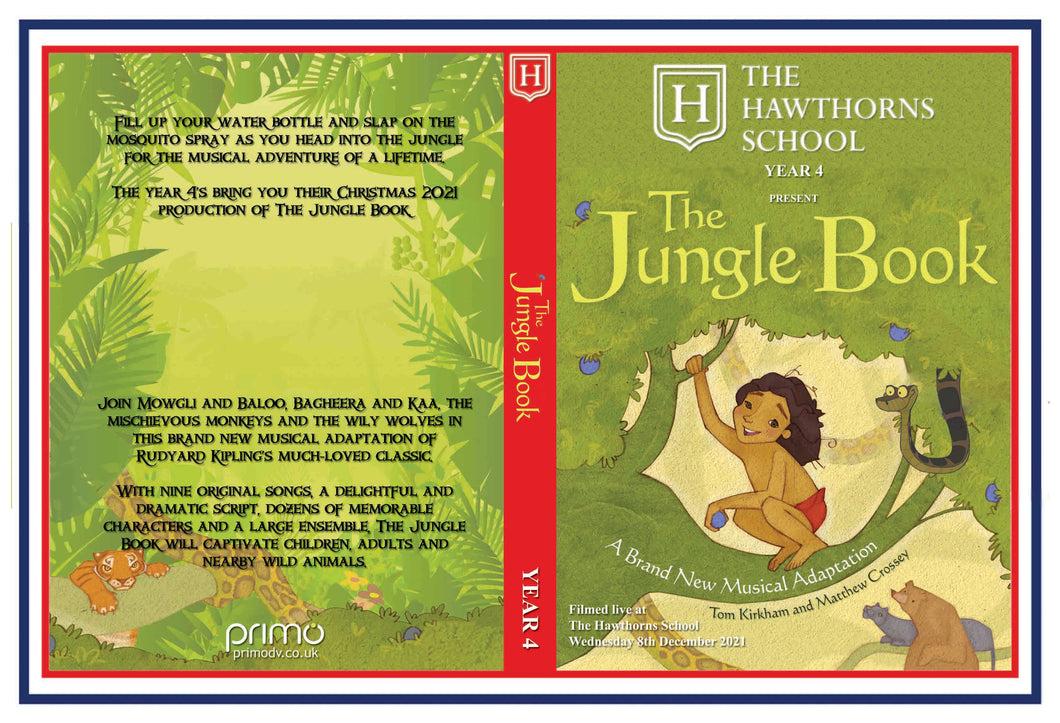 The Hawthorns School - Year 4 - The Jungle Book
Regular price £15.00 Sale
Recorded live on 8th December 2021 this DVD captures the performance by the Year 4 students of The Hawthorns School.
This product - once ordered - will be delivered to the school and distributed from there. Please add your child's name and form/class in the 'Company' field when placing your order.
Price includes £2.50 p&p.
Please also note that a 'digital download' will be available to purchase at £10 within 3 weeks of the performance date.