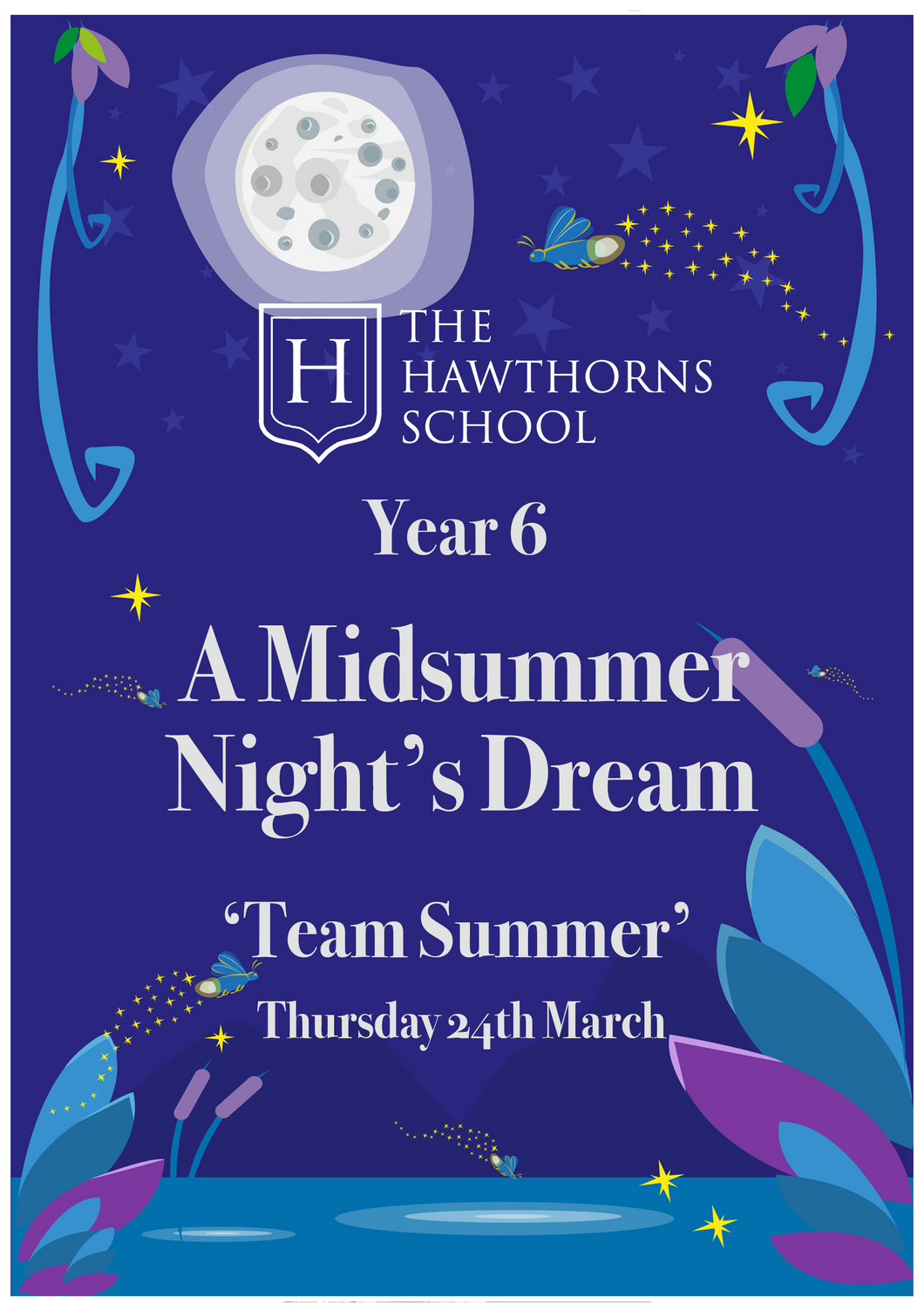 The Hawthorns School - Year 6 - A Midsummer Night's Dream (Team Summer)
Regular price $20.00 Sale
Recorded live on Thursday 24th March 2022 this DVD captures the Year 6 'Team Summer' performance of 'A Midsummer Night's Dream' at The Hawthorns School.
This product - once ordered - will be delivered to the school and distributed from there. Please make sure you order the right performance - DVD's will be available for both shows/teams.
Price includes £2.50 p&p.
Please also note that a 'digital download' is available to purchase is also available to purchase at £10.